We took the work out of creating project reports.
Reports are a necessity. There is a better way to easily produce project reports without the common limitations of status report templates. ImpelX has taken the work out of reporting by including a standard set of portfolio and project specific reports that can be generated on demand for any project, any time.
PORTFOLIO & PROJECT REPORTING
All the reports you need for portfolio and project story telling
The pre-built portfolio and project specific reports are easy to run and just as easy to share.
Each report leverages the data from the project and pre-populates it so you don't have to.
Once your report is generated you can save it as a PDF or as an Excel workbook to share as you see fit.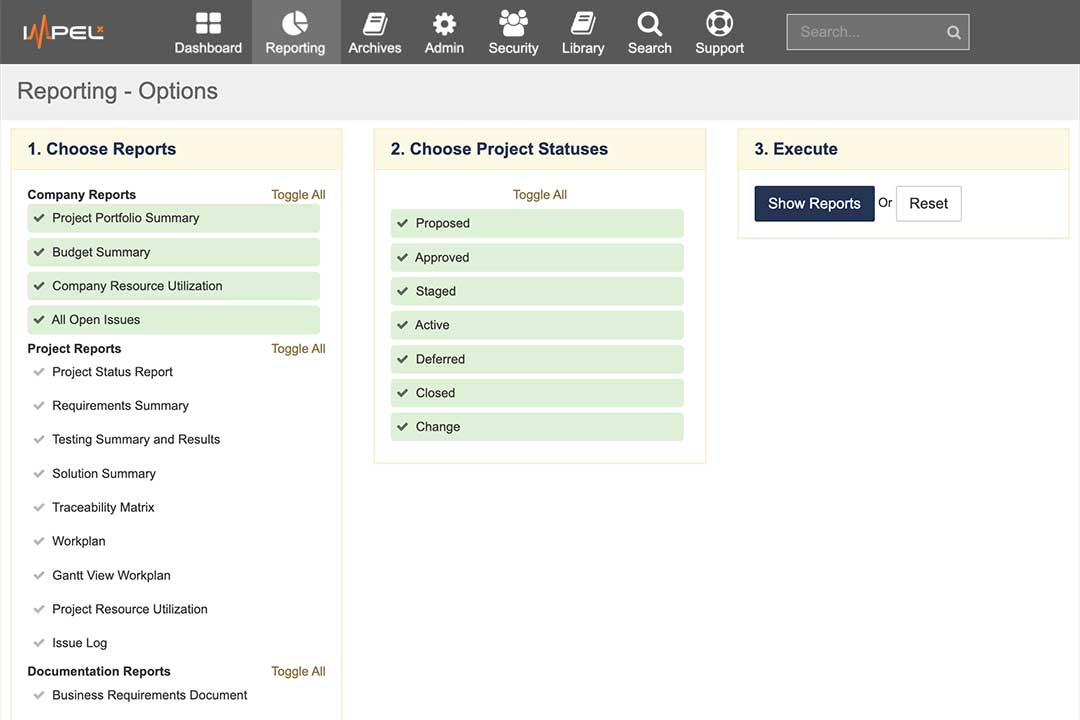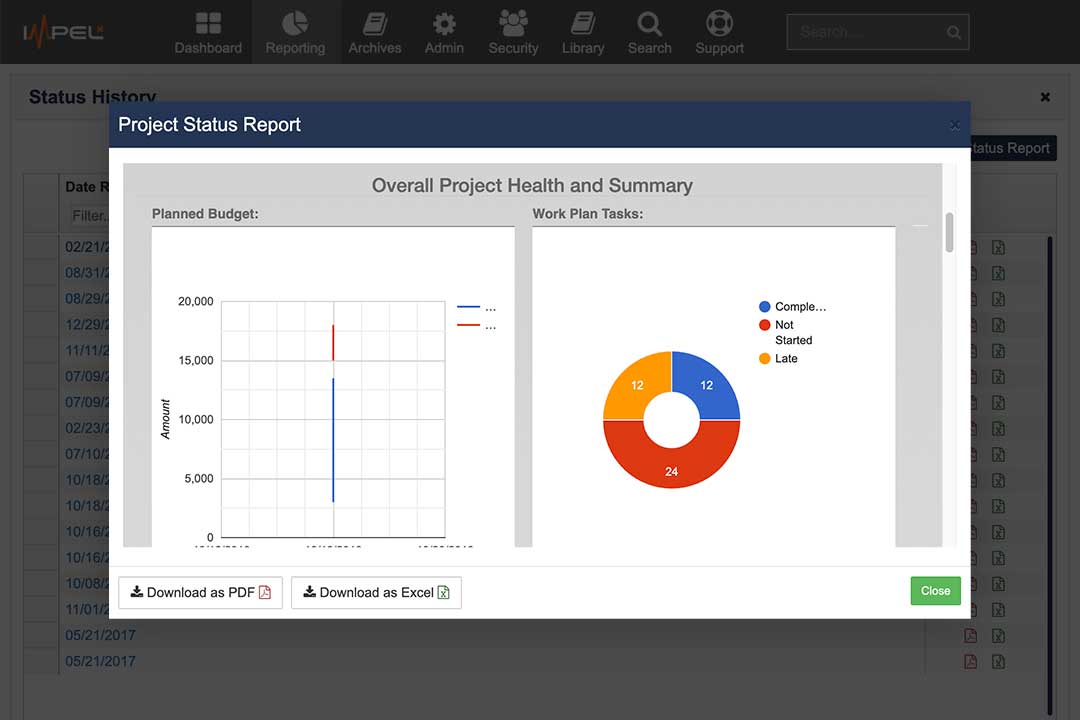 Project status report history never goes away
The project status report is time-stamped and automatically saved for reference every time the report is generated.
This way you can look back over a period of time and see how a project progressed.