Simplify your meetings with automated agendas
A nimble meeting management solution that accelerates outcomes long after everyone leaves the room.
AUTOMATED MEETING MINUTES
Project Meetings will never be the same
Agendax makes every project meeting more efficient. Remove the post meeting work by capturing and leveraging to your advantage every meeting topic, participant, notes, actions and follow up issues. You spend more time doing and less time meeting.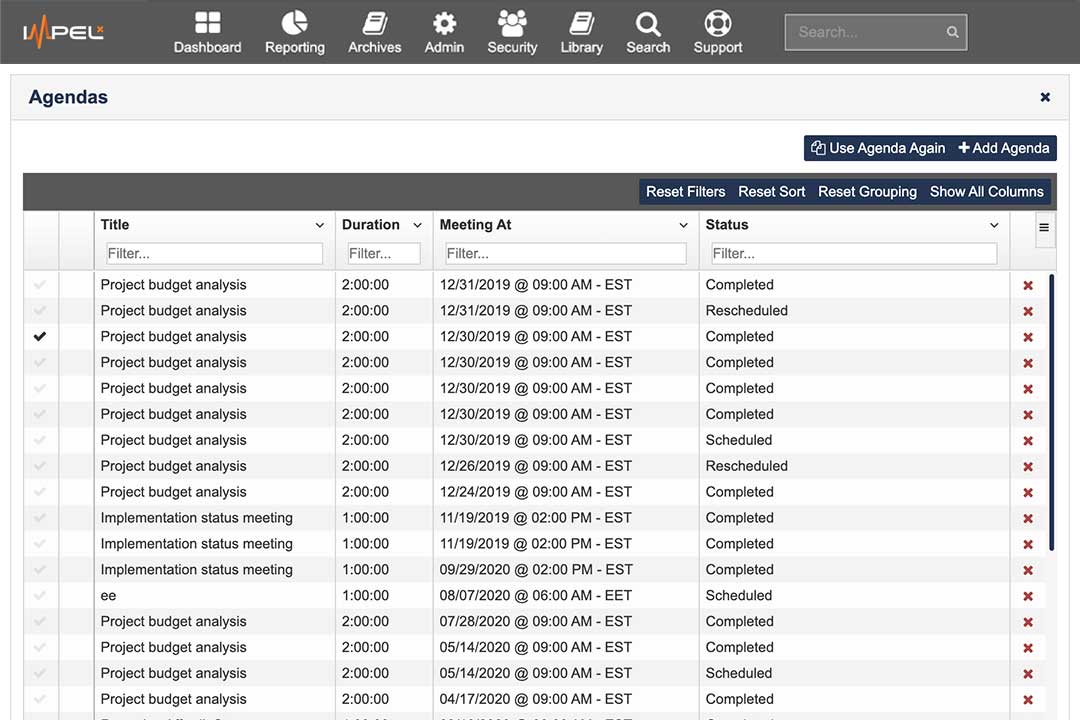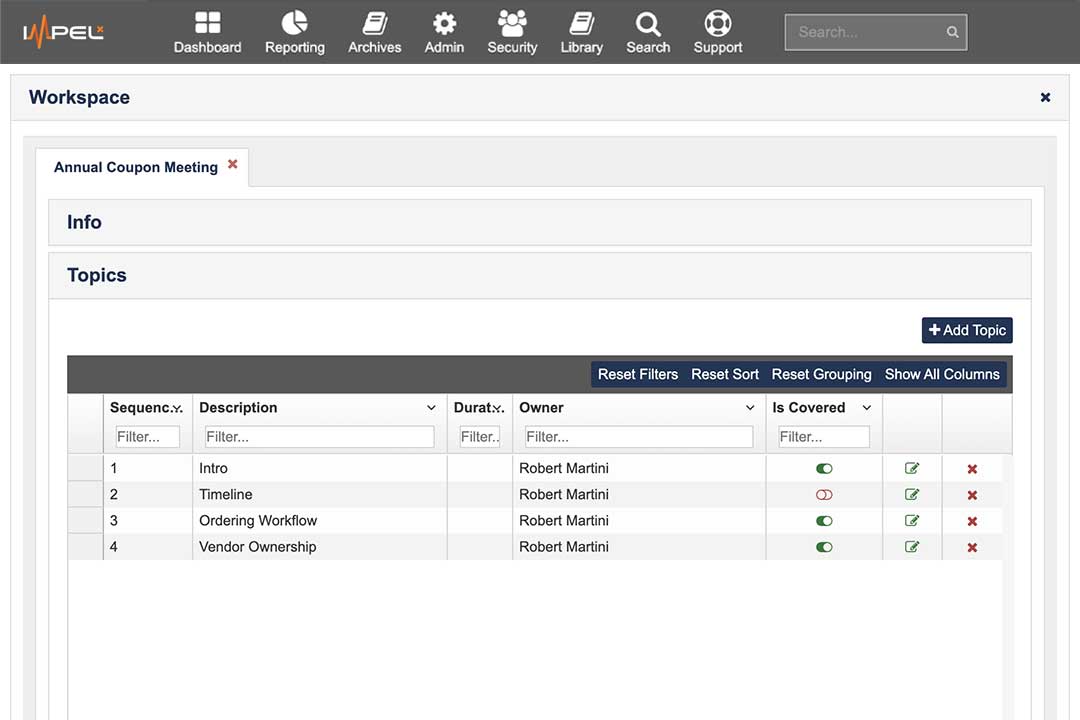 EVERY MEETING TOPIC MATTERS
Treat every topic as the most important
Topics can be quickly added, reordered or changed. Topic owners can be assigned and topic durations can be tracked as well.
Easily check the box on which topics were covered.
PARTICIPANTS ARE THE MEETING
Without participants there is no meeting
People make the meeting a reality. Quickly add people to your meeting agenda by checking the box. Simple as that. With just an email address, others can be added quickly as well.
When the meeting is over, mark the participants with a single click if they were present.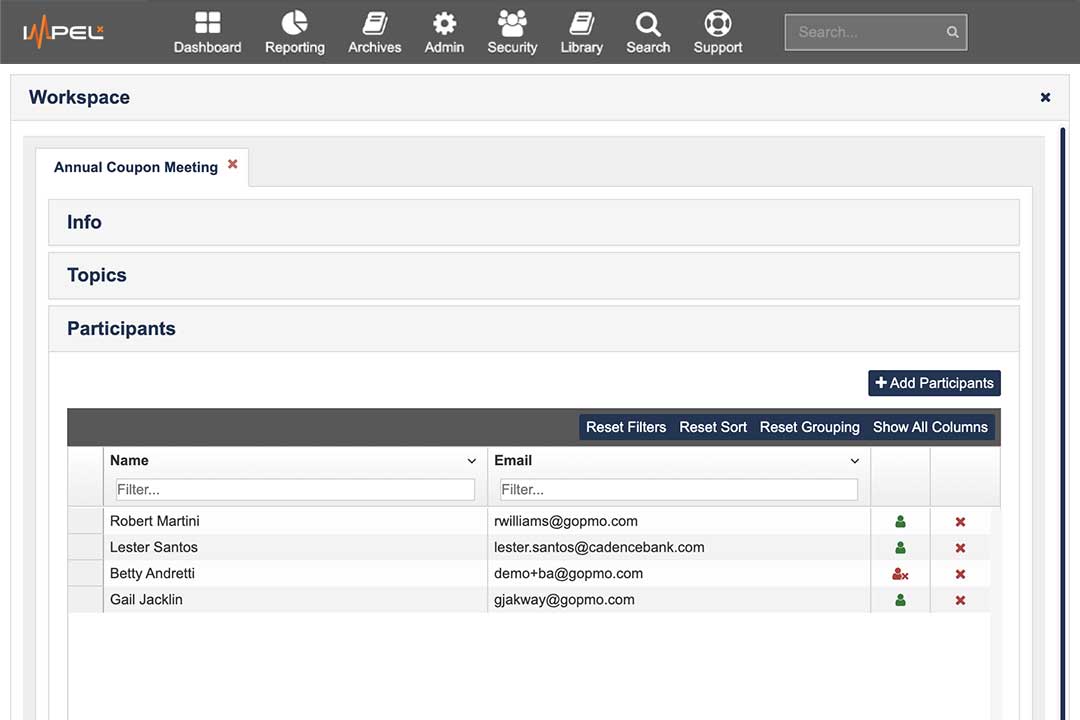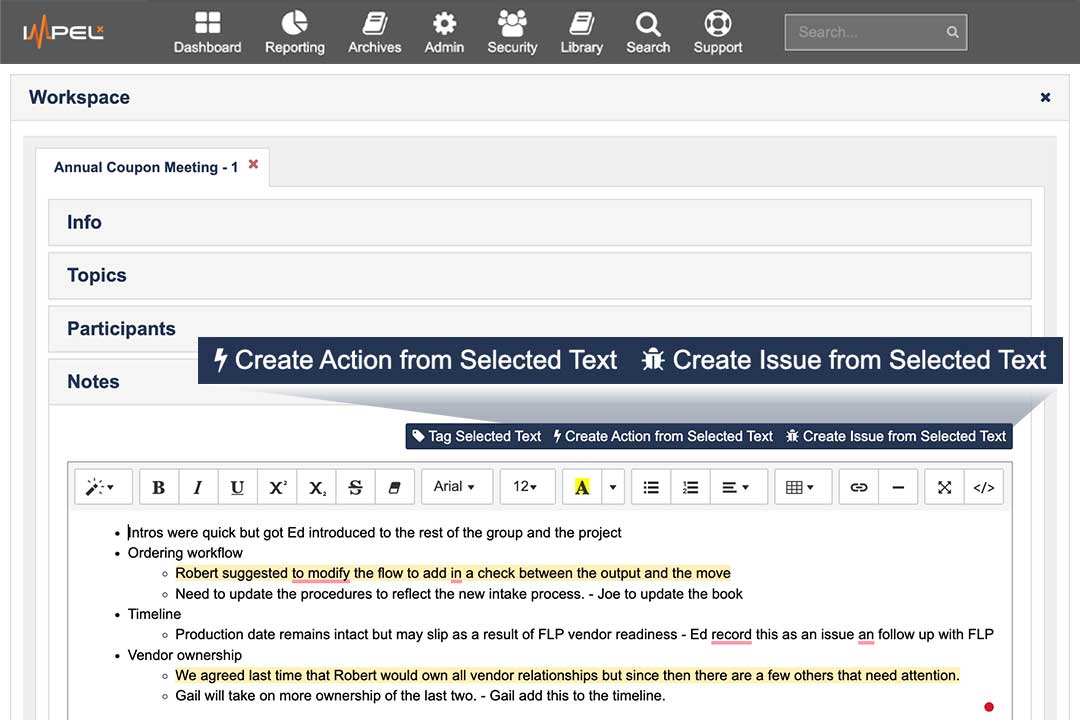 Never miss an action or an issue with quick capture
No need to wait until after the meeting to record actions and issues. A quick highlight and they are automatically captured as actions or issues with ownership and due dates. Even better, every action is added to the work-plan and every issue is added to the overall project issues log.
Share notes, actions and issues in a couple of clicks
Put the information from the meeting in the hands of those that need it instantly. Those assigned actions and issues will show on their own activities and issues list.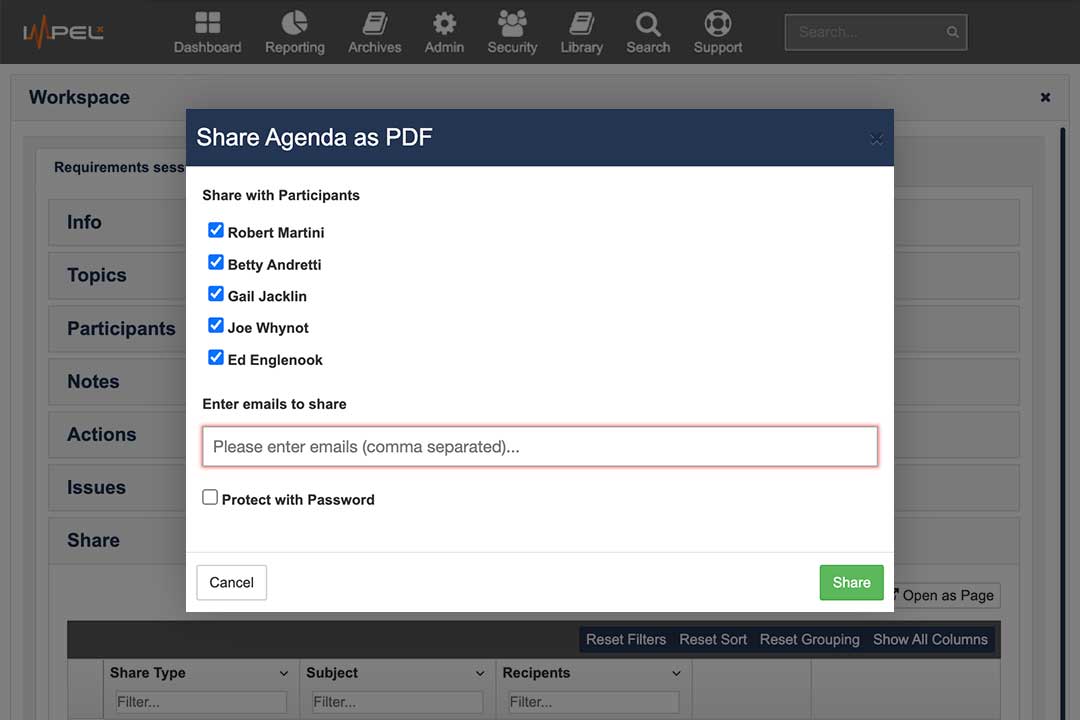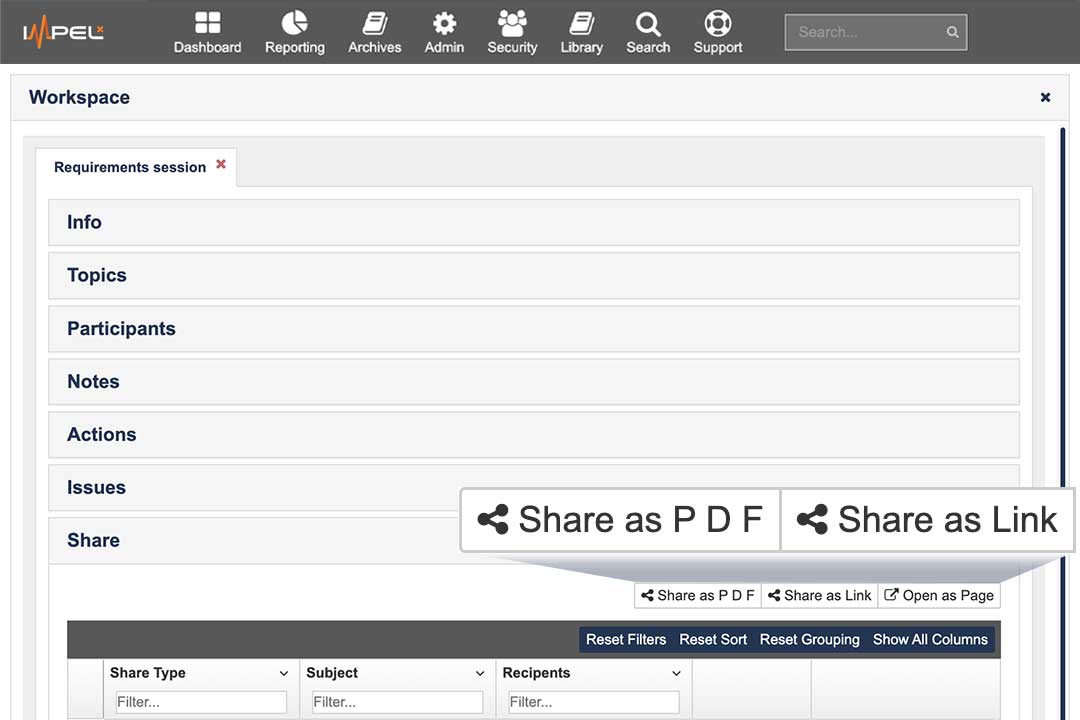 Send agendas quickly to any recipient you want
Whether it is an advanced agenda for preparation or a completed meeting with notes, actions with owners, the agenda is in the participant's inbox instantly as a link or a PDF. All the topics covered, participants present, notes taken, actions assigned, and issues created are all included for reference.
The agenda can be shared again as often as desired.
All the time saved with reusing completed agendas
Recurring agenda flow makes it easy to reuse content from previous meetings. Whether it's a template to save you time or a deep content discussion to continue to reference, it's all there to keep everyone on track.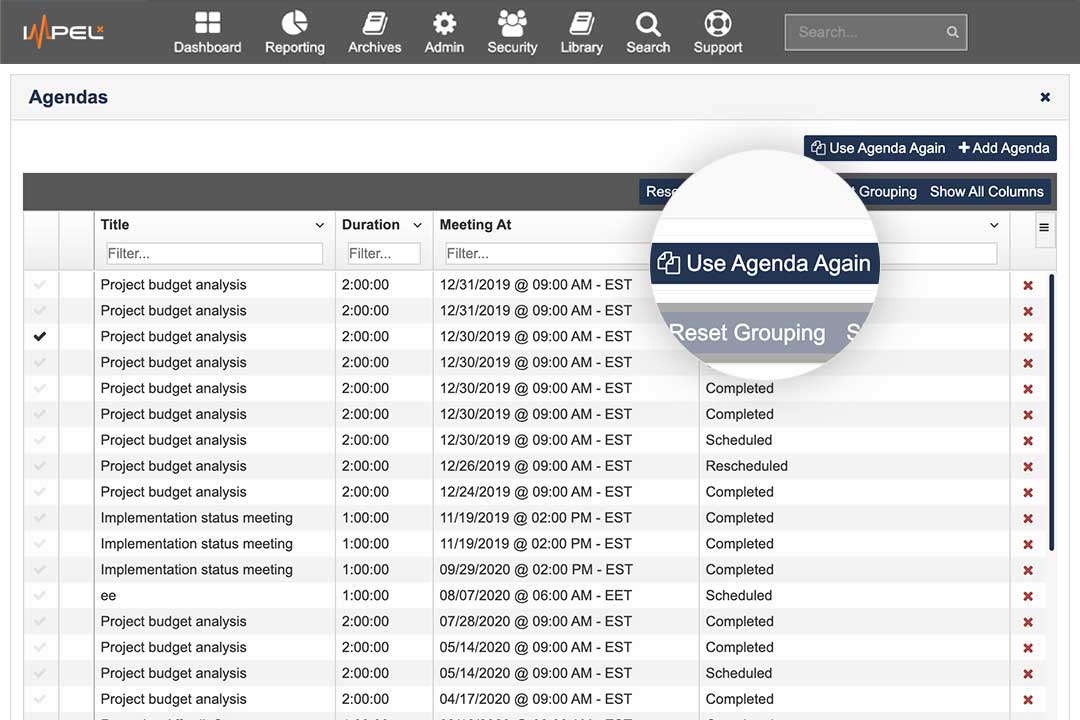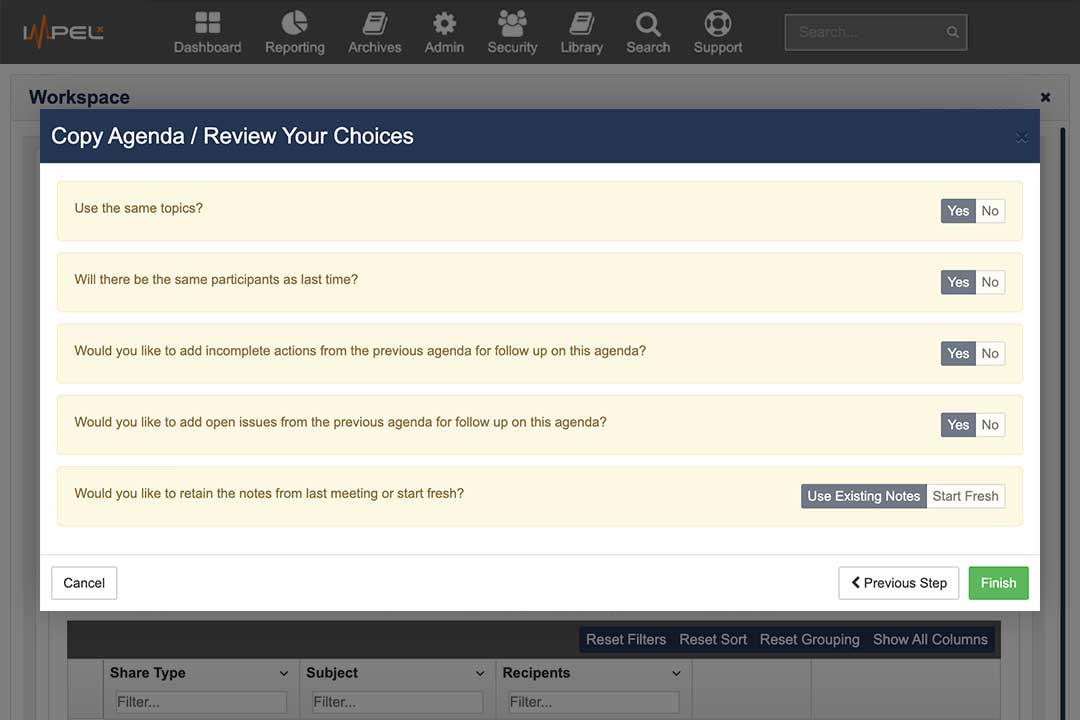 Accelerate your meeting readiness with wizards
Wizard-based flow accelerates the reuse of information previously captured from previous meetings including all participants, topics, actions, issues, and any notes are all available to use again saving you time and effort.